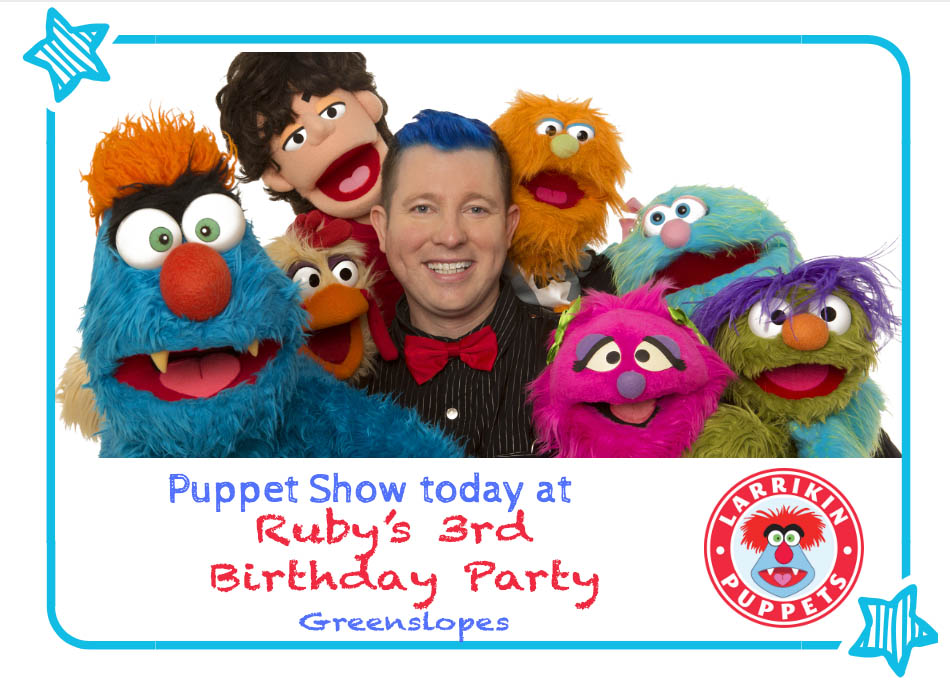 3rd Birthday Party puppet shows are quite popular bookings here at Larrikin Puppets, but they're mostly held on Saturday or Sunday mornings or afternoons. This Monday Troggg and the gang are coming to perform for Ruby and her friends and family in the early evening!
Larrikin Puppets quite often perform night time puppet shows – Over the weekend we performed at the South Indian Festival in the hall at Acacia Ridge State School. We've performed in restaurants, bars and other evening festival events after dark. It's not common for a 3rd birthday party to occur after dark, but it makes for another great option for people whose weekends are too booked up for a birthday party.
So if you're looking for a puppet show for your 3rd birthday party or any kind of party or event, please feel free to book us for an after school or evening time slot during the week. We're quite happy to visit your event whenever you like.